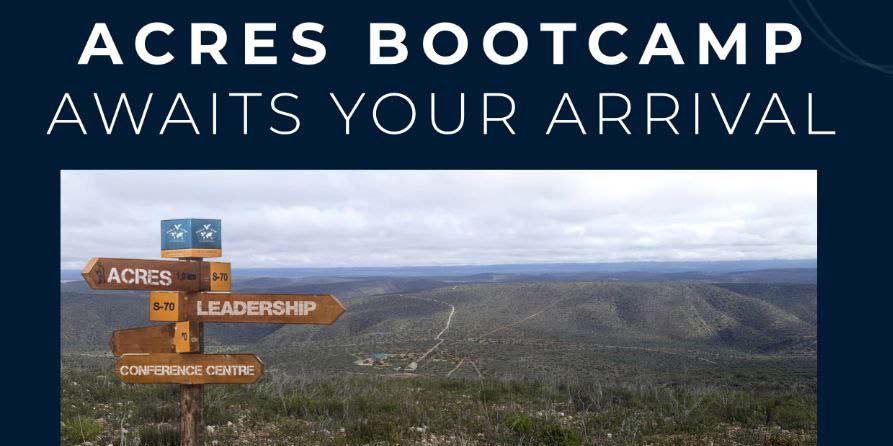 Acres Bootcamp 2022 has been RESCHEDULED!
Started:
22 Sep 2022 at 8:00 am
Ending:
25 Sep 2022 at 5:00 pm
Due to conflicting scheduling with the Ghana Weekend Function, the Bootcamp is now on the 22 – 25 September 2022.
It will still be for QSM's with 1000 PV or more
Or NON-Qualified Directors with 2000 PV or more
Requirements
Qualifying Period: June – July – August 2022
Submit business structure as per 6:2:2 plan. Applications to reach Jeannette not later than 5 September 2022. On plain white paper with black text please.
Please let your team know.
Thank you
Jeannette Randles
jeannette@eagleteam.co.za