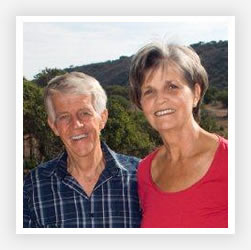 The Eagle Team was formed by Charlie and Alta Bolton in 1987.
Charlie had accumulated extensive knowledge of the business whilst serving as Golden Neo-life Diamite International (GNLD) Vice President of Sales and took the opportunity of developing his own business when Golden Neo-Life Diamite International (GNLD) improved their marketing plan.
The key to the success of the business is the Eagle Team System which Charlie developed after extensive research of overseas systems. The system allows people from all walks of life to start their own business on a part-time basis and build it nationally and internationally with an extremely low time and financial involvement. It offers the same guarantee of success as a franchise opportunity, but without the risk, capital requirements and time investment of conventional franchises. The only prerequisite to succeed in this system is to have a dream, to be teachable and to persevere.
The system offers a zero failure rate for those who persevere but it cannot stop people from quitting. We have found the saying: "Winners never quit and quitters never win"to be absolutely true for our industry.
Charlie & Alta have grown the business into the No. 1 distributor organization in the entire Golden Neo-life Diamite International (GNLD) world of over 50 countries. Through its standardized training system it offers distributors from anywhere in the country and the world the opportunity to establish businesses in other regions of the country without physically having to be there to get the people started and trained.
Eagle Team Mission Statement
To enrich the lives of others in terms of health, wealth and happiness, and to create the environment for personal growth for those who have the courage to pursue their dreams within a free enterprise system.